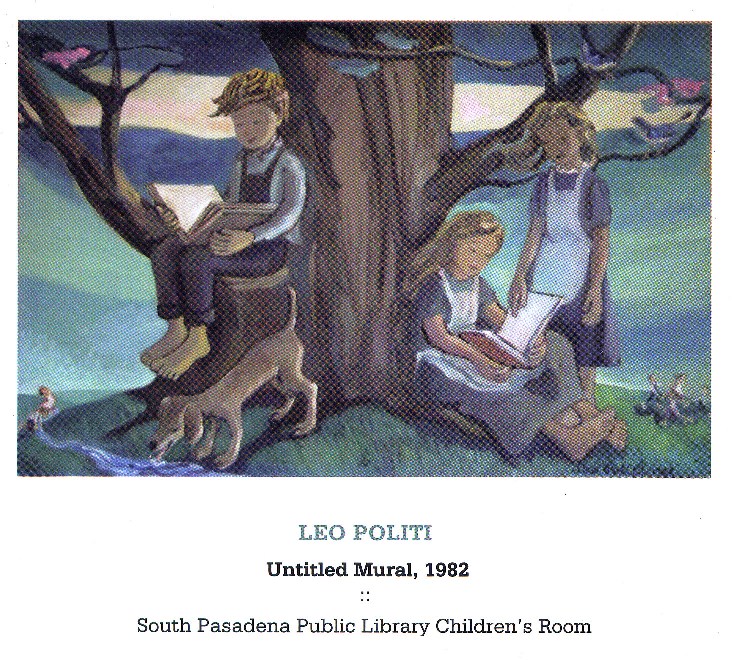 The South Pasadena Public Library is the proud home of the earliest remaining
example of a Leo Politi mural. The untitled artwork can be seen in the Children"s
Room. Politi painted many other famous murals, in public locations on Olvera Street
and in Chinatown in downtown Los Angeles.
Some may be surprised to learn that the Politi mural on display at the South
Pasadena Library is significantly different than the one he originally painted in 1957
(for the sum of $200.00). When Leo was asked to touch up the original mural for the
grand opening for the Library's 1982 expansion project, he characteristically took on the
job without asking for a fee. He planned on spending only 2 or 3 hours, but ended up
devoting weeks, almost completely repainting the mural in the process. The differences
between the 1957 and 1982 paintings are rather striking. The earliest depiction features
minimalistic youthful figures in muted tones, while the update is more contemporary with
flowing lines and lush, bright green hues. Nevertheless, both versions capture the universal
charm of children with books.
Leo Politi was born in Fresno, California in 1908. When he was 6 years-old he and his family
moved to Italy where he began his art training at the Royal Palace of Monza. He returned to
Fresno and launched his literary career in 1938 with "Little Pancho". In 1950 he was honored
with the Caldecott Medal for "the nation's most distinguished children's picture book" for "Song
of the Swallows". Over the years he wrote many more widely-acclaimed books and achieved
worldwide fame and passed away in 1996. A public library, a park, a plaza and an elementary
school have been named for him. 2008 saw the Centennial of his birth and many commemorative
celebrations in California and the nation.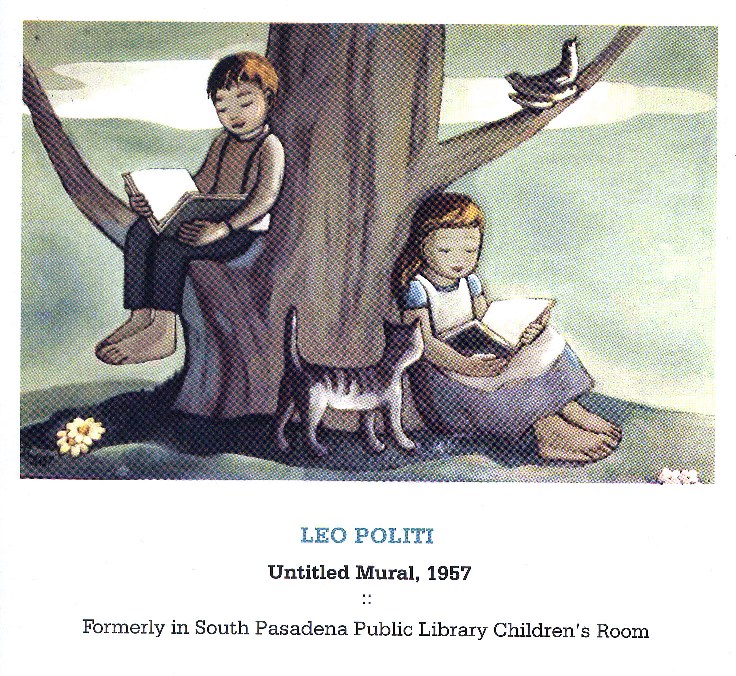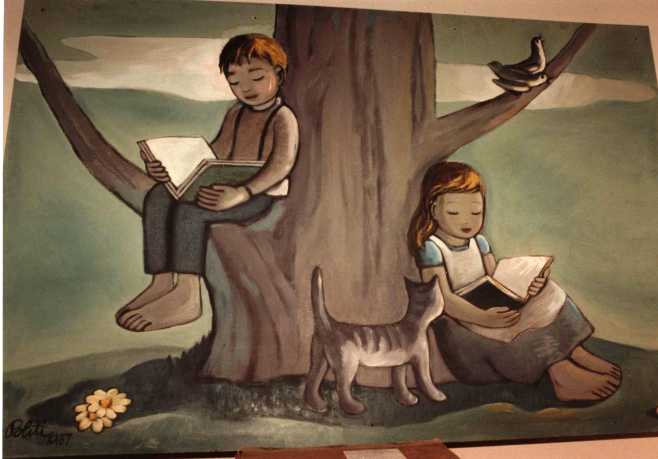 Politi Mural 1957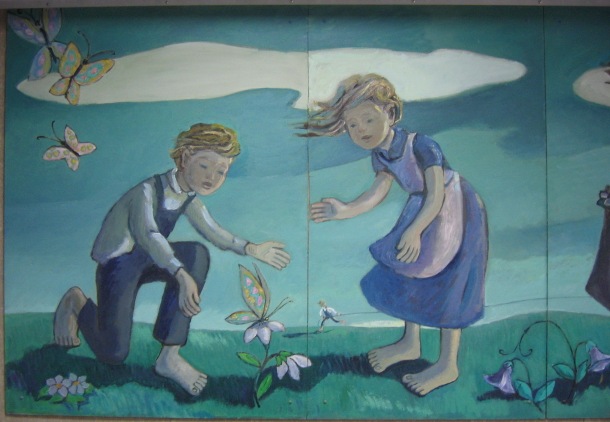 Politi Mural 1982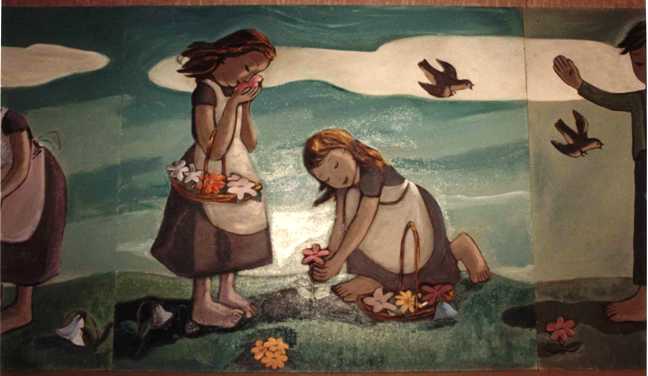 Politi Mural 1982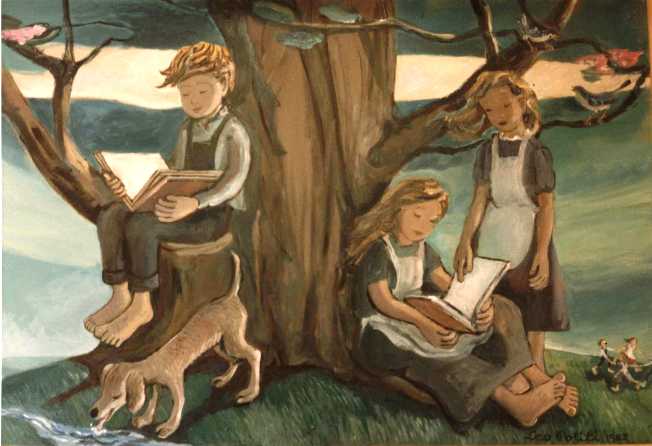 Politi Mural 1982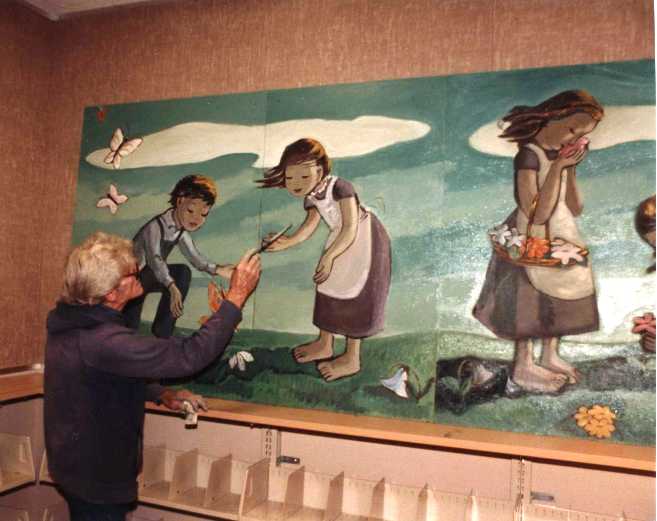 Leo Politi painting mural 1982